Peta Barrett and Scott Hailstone are the dynamic duo behind The Traveling Climber. With decades of climbing experience between them, they eventually decided that Australia just didn't have enough great climbing destinations - so they decided to put their skills to good use by developing an overseas climbing holiday program. We've asked them to answer a few questions to provide some insight into their amazing set up!
When and why/how did you start climbing?
Peta: I think for me, climbing was always going to happen. When I was a kid, I was always up a tree. If we were playing hide and seek… I'd hide on the roof (I'm pretty sure my parents never knew). I was in England in 1989 and a program came on the tv about a woman climbing in africa. That was the point where I discovered climbing was actually a thing! I had to wait until Rocksports opened in 1994 before I actually got my chance though. I was addicted straight away. Luckily, Scott was also climbing at this time and the rest is history.
Scott: My friend was in Scouts/Rangers and picked it up and introduced me to it at Kangaroo Point. I was terrible at it. It was kind of annoying how bad I was at it. He needed someone to belay him so I was pretty much stuck with it, slowly I got less crap at it and it became a bit of an addiction.
What is your favourite style of climbing?
Peta: Most people would think it would be crack climbing but I actually love the facey techy style. I've never been super strong but i guess with my ballet background, balance and flexibility was going to be my strong point.
Scott: Tough choice between bouldering and sport climbing, probably sport climbing as I get older. Limestone tufa routes are probably my choice of rock type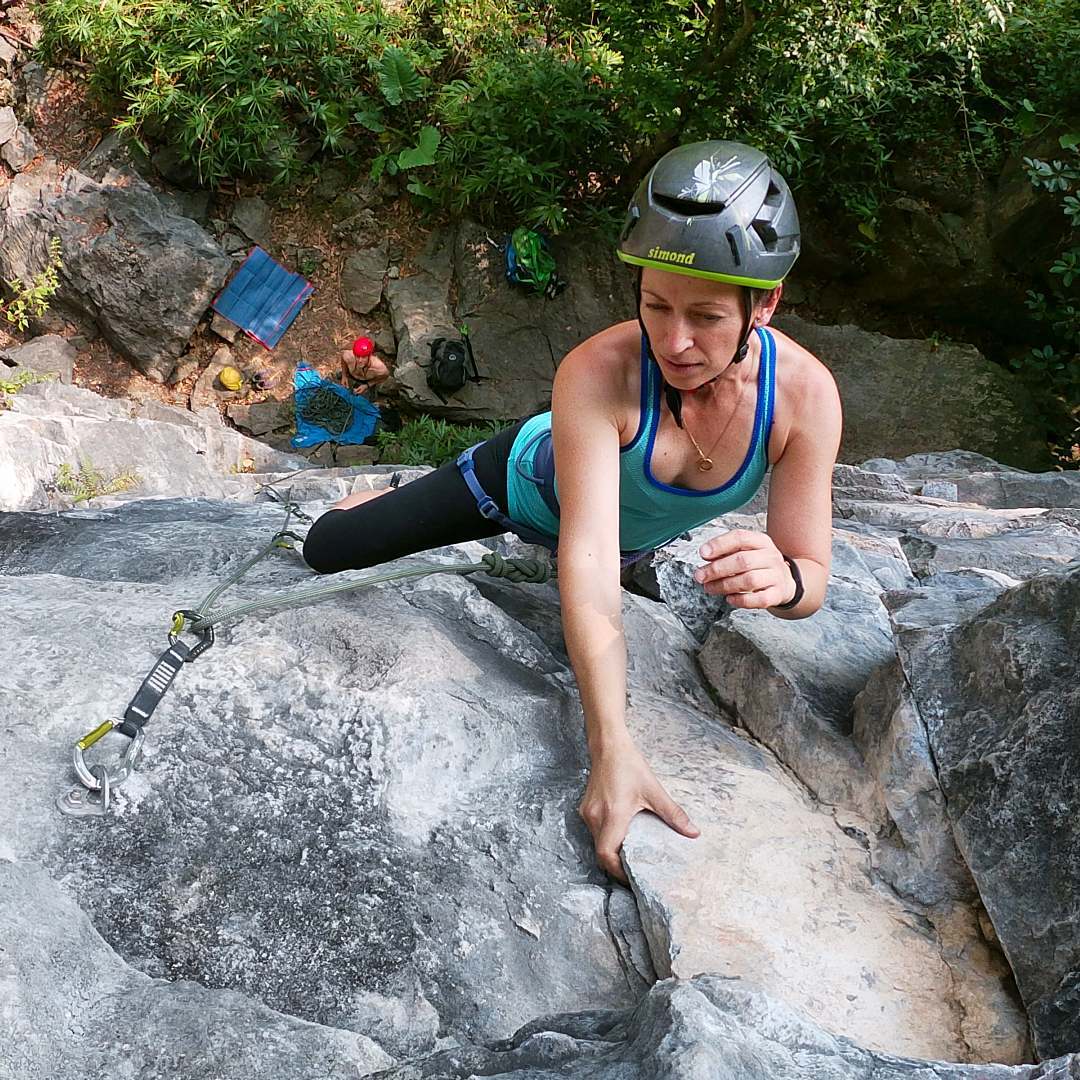 How has the climbing world changed since you started climbing?
Peta: It's definitely more popular. When I started, the style was more facey techy, (probably why I like it) but it's transformed into being more about strength nowadays. Luckily there are so many places you can train. I do wish we had more of that when we started out.
Scott: When I started climbing was totally counterculture, nobody really trained, only a handful of local people climbed harder than 24, Kangaroo Point was it, there was a lot of lycra tights, almost everything was bolted with carrots
Can you talk about one highlight and one lowlight of your climbing life?
Peta: One of the things I love about climbing is that it takes you places you might not ever see. You can go on holiday and avoid the touristy crowd, yet see some amazing places and make amazing friends along the way.. On the downside, now that climbing is becoming so popular and I've seen so many preventable accidents happen, I've been feeling my mortality a little more. I definitely take more precautions because of that.
Scott: Our first trip to Kalymnos in 2006 was pretty mind blowing. We have been pretty lucky with injuries but seeing some friends die or get badly injured climbing is hard
What are some of your goals for 2020, both climbing and non-climbing?
Peta: Non-climbing goals? That's a thing? Probably keep my body as healthy and fit as I can … and somehow stop our house from flooding the minute we leave the country…. Every time!. Climbing goals, I want to keep climbing hard. We come home to train and pretty much save up for the next trip. Long term, I'd like to be like a female version of Marcel Remy and still be leading climbs in my 90's! For this year, I'd love to continue climbing as hard as we have on this trip. I'd love to defeat my age and keep climbing strong and injury free.
Scott: Yep, same as Peta, get stronger not get injured. Have a couple of climbing projects I would like to tick this year at home and definately a few projects I need to get a bit stronger for overseas. Non climbing wise I am a bit of a late career starter in the rope access field, so definitely looking forward to improving my skills there. Randomly I want to improve my swimming.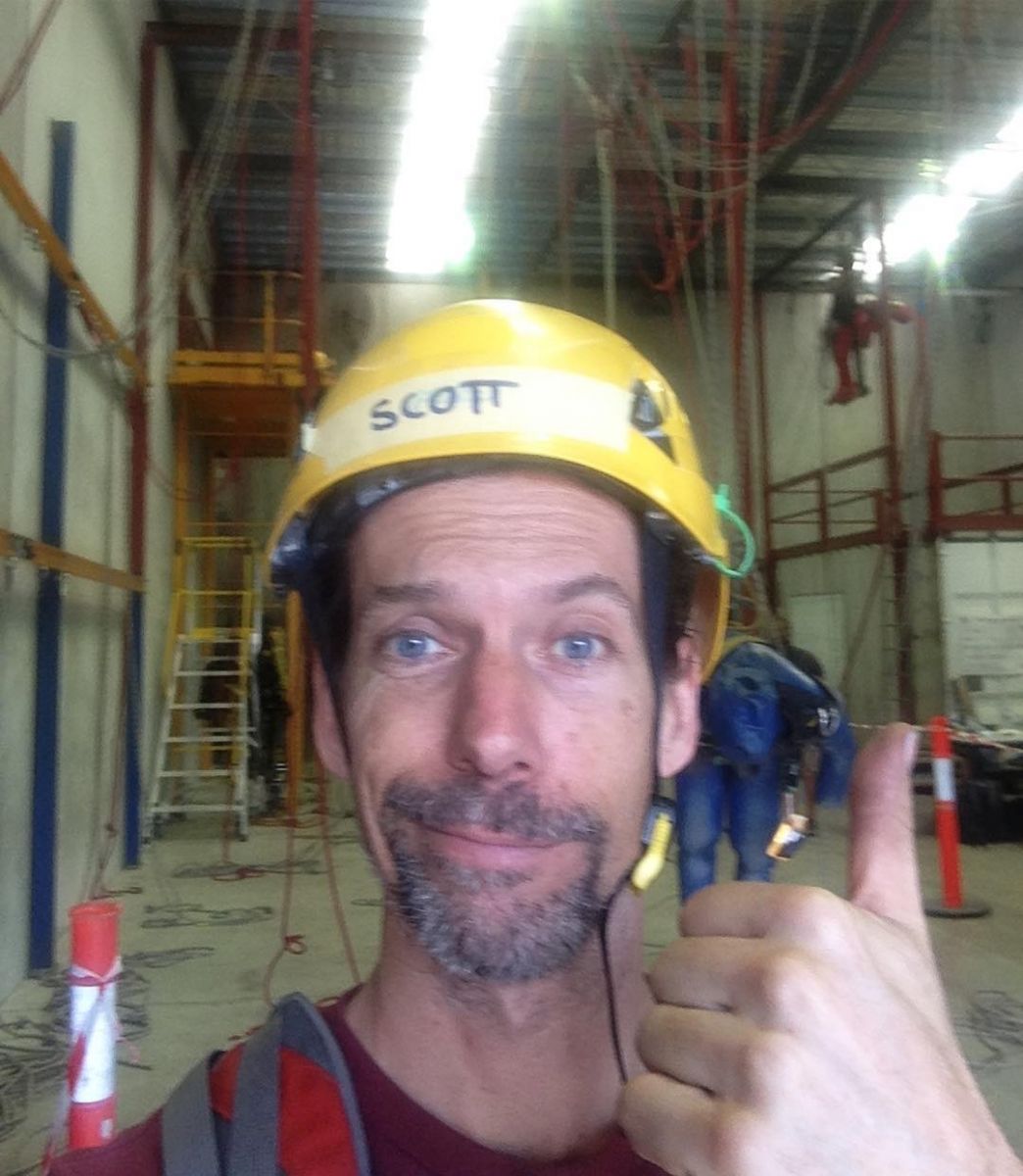 How did you become "The Traveling Climber"?
Peta: We were in our late 30's and stuck in the full time work and pay off your mortgage lifestyle and wanted to do something amazing for our 40th. It initially was called the 40 to 40. Scott is one year, one month and one day younger, so we were going to leave on my birthday and come home on his….. We did eventually come home but once we had set everything up, it made it easier to keep on going. Now we come home for 6-8 months and work as much as we can to save up for the next 4-6months. It's looking like the 40 to 40 could become the 40 to 50….. The Traveling Climber was born from the extension of the 40 to 40 and just seemed a logical thing to do.
What are your 3 favourite crags in the world?
Peta: That's a hard one as we tend to binge climb the areas we go to and then you've done everything you can do and aren't so keen to go back. Except Kalymnos… you can tick a crag, go back the next year and they've bolted a new one (or 5) for you. The Blue Mountains are always amazing and probably going back to the New River Gorge or the Red would be my 3rd option...for the moment.
Scott: Fontainebleau, Red River Gorge … probably Kalymnos too :)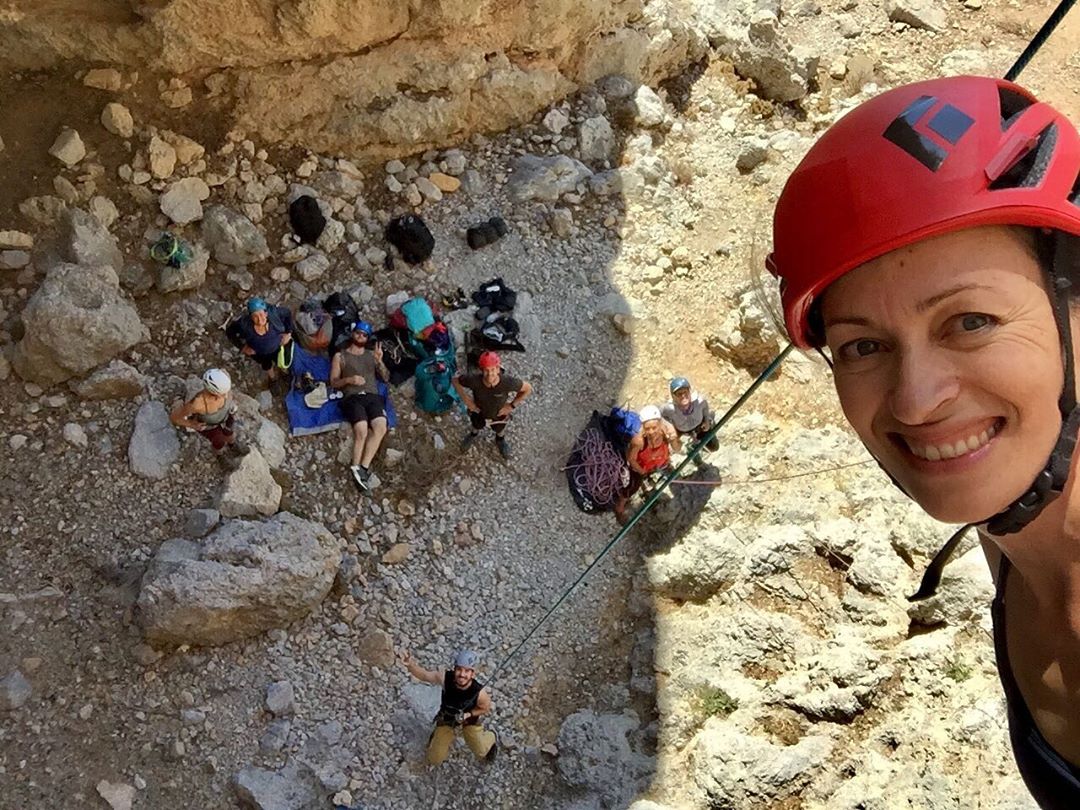 Is there a crag you've been wanting to go to for ages but haven't made it yet?
Peta: So many! I'd love to go back to the States (preferably when the dollar is better) and check out Tensleep or Maple Canyon, and there are so many places in Europe I'd love to see (if I didn't keep using all of our schengen visa allowance on Kalymnos)
Scott: Always thought that the Grampians were fantastic, spent some time there and really enjoyed it and always saw it was an easy place to get back to when we were done traveling overseas for the perfect boulder/rope trip … mmm maybe not
Do you find it easy to transition back to "regular life" when you come back to Australia each year?
Peta: Yes and no. at first comes the depression of not having an endless amount of new rock to climb, and then there's the fact we're coming home to work our butts off so we can go again. Having so much time off actually makes the job more enjoyable though… til about the 5 month mark where we are chomping at the bit to go.
Scott: The first week is really hard, once you get past that it gets easier .. It's good to see family and friends again.
What is your number one travel tip for climbers going on an overseas climbing holiday?
Peta: Know what to do if you have an emergency. Most accidents we see are broken ankles from falling before the first bolt and yet it can be the most preventable. It's so important to know even just basic rescue and first aid. A lot of places we go to, you really don't want to have to use their hospitals and yet I hardly know anyone who even carries a first aid kit.
Scott: Ditto above, do a little bit of risk mitigation. A little bit of "what could possibly go wrong here?" type thinking goes a long, long way.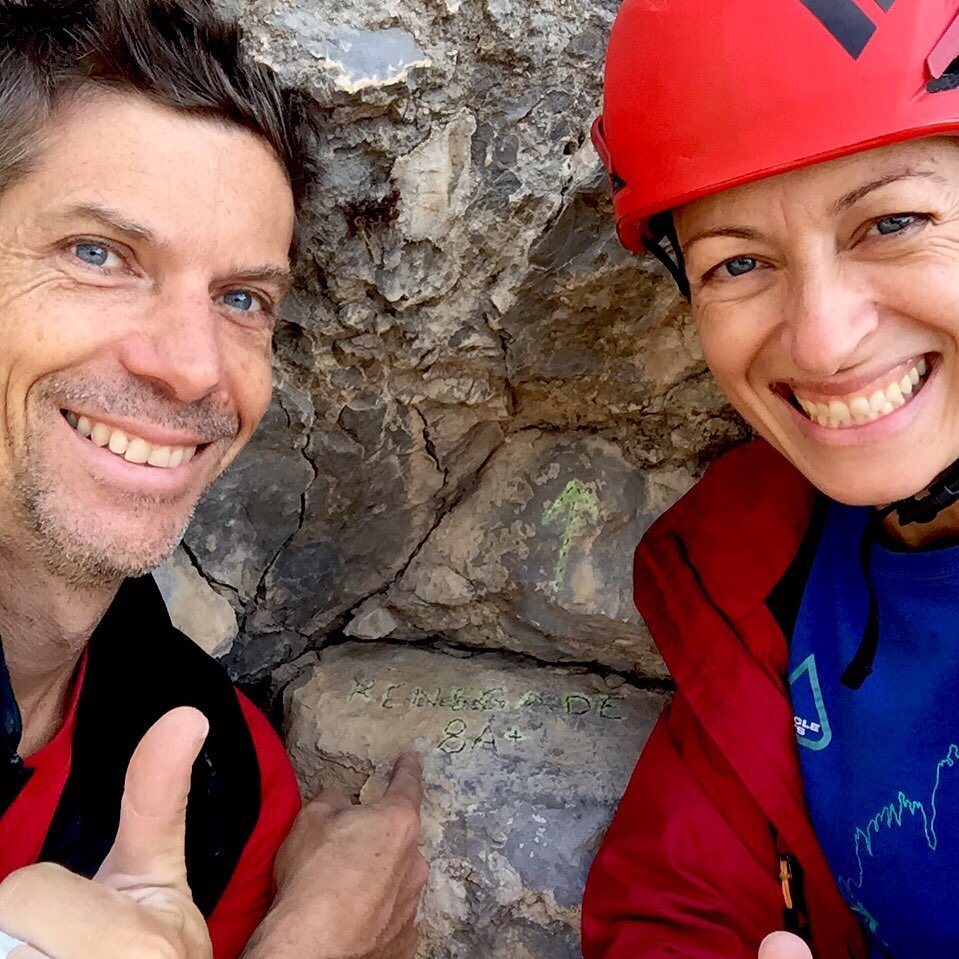 We hope you enjoyed learning a bit more about The Traveling Climber! If you're interested in learning about our other Ambassadors, check out their Q & A's through the following links: