​The final instalment of our Ambassador Q & A series is with an ambassador who has been with Pinnacle Sports since all the way back in 2011: Lucy Stirling! Lucy is one of Australia's most decorated competition climbers and has represented the country in numerous international competitions. Check out what she had to say in her Q & A below!
When and why/how did you start climbing?
I began climbing at the start of highschool (2005). I had a background in gymnastics and mountain biking, as well as a childhood climbing trees and fences, so when I discovered the sport of climbing I was immediately hooked.
What is your favourite style of climbing?
I have always felt most at home when I'm lead sport climbing outdoors. Finding a project and the journey of bringing it all together like a routine up the rock. I love slabby, steep, overhung, long & pumpy, and short & burly. I can get psyched on pretty much everything. Having said this, I love bouldering and all styles of climbing as well.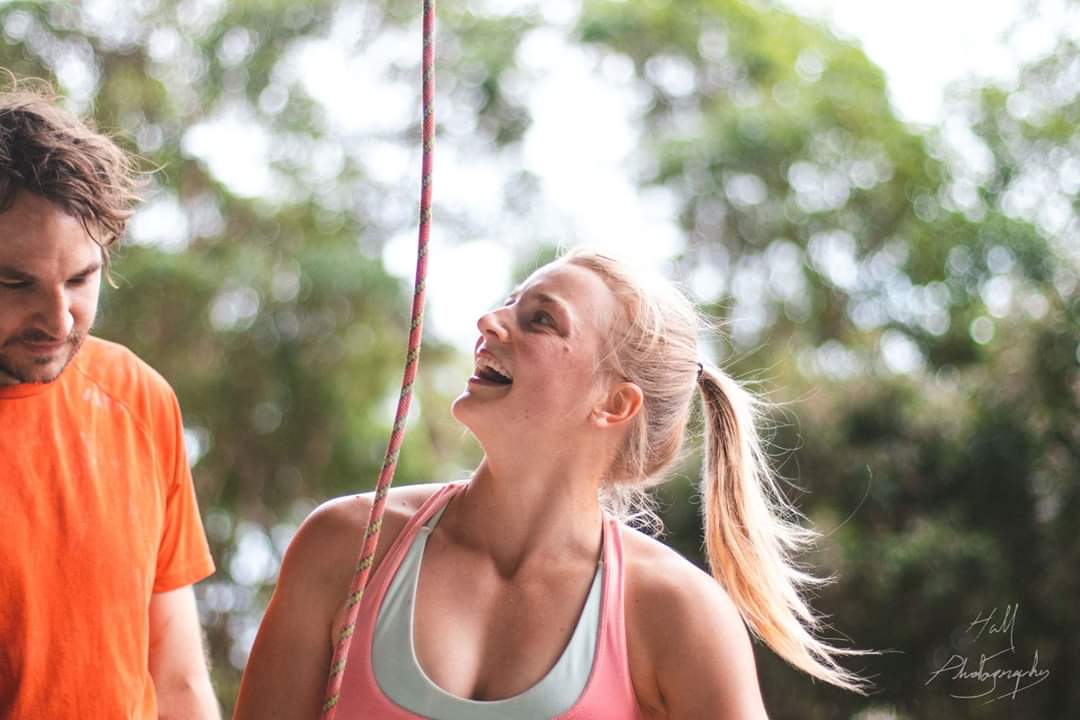 Lucy psyched on an outdoor proj. Photo by Victor Hall Photography.
How has the climbing world changed since you started climbing?
Since being recognised as a sport and with its media attention coming up to the Olympics, many more people are discovering climbing and becoming addicted just like me. There are so many more bouldering gyms around Australia and way more people at the crags on the weekend. I think this is awesome and am so glad other people have discovered the wonders of climbing as well. The community and wonderful nature of climbing hasn't changed at all. Everyone is still friendly, approachable and supportive of each other.
Can you talk about one highlight and one lowlight of your climbing life?
Hard to pick just one highlight… climbing never ceases to stir up passion, excitement and motivation as well as create some of my favourite adventures and epic journeys. One of my favourite memories is climbing with my partner, Alex in China in 2013 and sending my first ever 30 (8a+).
On the other side of things I have had some lowlights which on the whole make me truly appreciate the good times even more.
What are some of your goals for 2020, both climbing and non-climbing?
I am gunning for the Olympics at the moment. The next competition in March will decide which one of us Oceanic athletes gets to compete in Tokyo. I also plan to compete at a World Cup in Korea and China later in the year. I did so much travel and comps last year with very little rock involved so I am very keen to do a decent outdoor trip this year as well.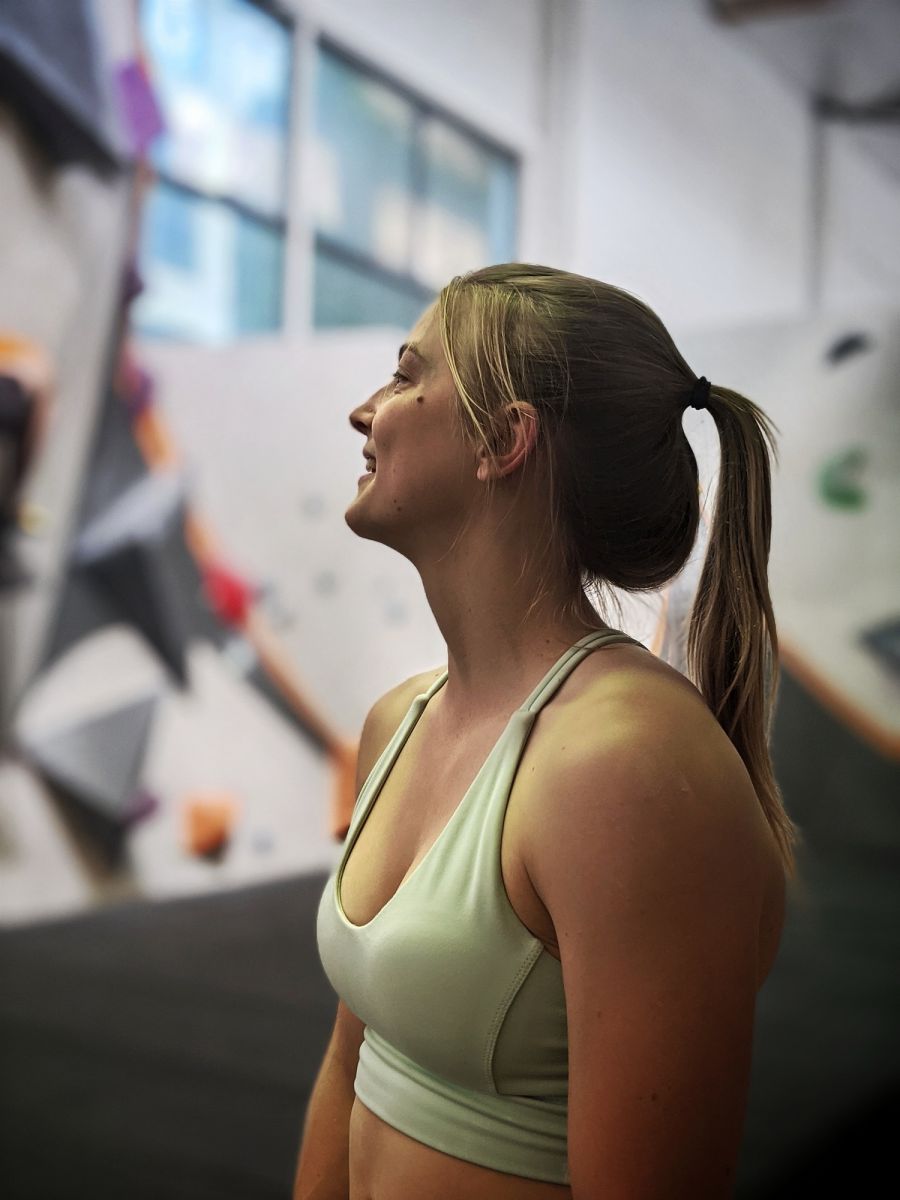 Lucy in her home-away-from-home: the climbing gym! Photo by Alex Turnbull.
What made you want to start competing?
I grew up competing in gym and MTB so it was just something that seemed natural to me. I enjoy pushing myself to the limit and seeing what my body and mind can achieve and I find comps a great way of doing this regularly.
What does your typical week look like?
Full time training. I have 2 rest days each week which are generally taken up by physio/dietician appointments or visiting family. I'm in the toughest period of my training program at the moment so my days at training are massive, beginning early morning and finishing in the afternoon with a few breaks for lunch etc. I also fit work in the evenings at Urban Climb.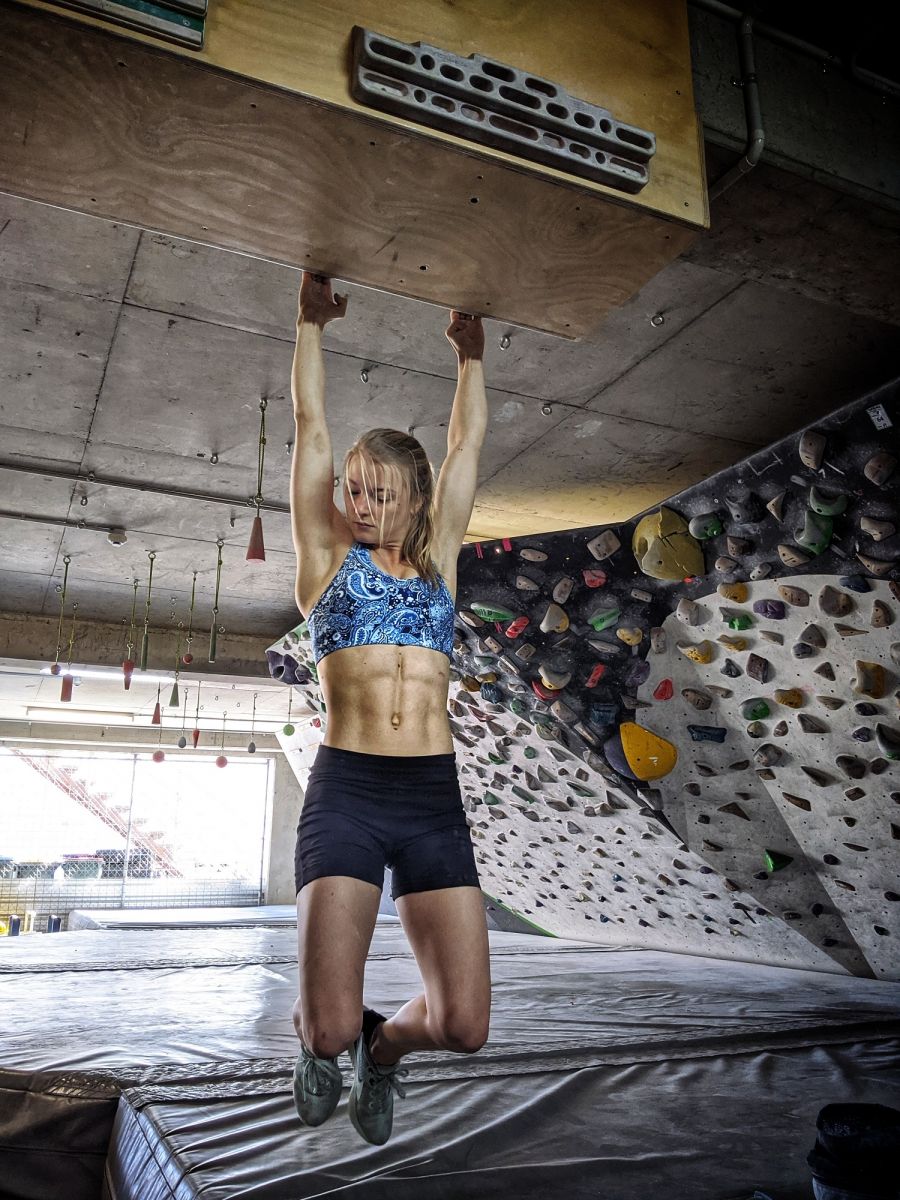 Training can have its ups and downs, but the hard work pays off! Photo by Alex Turnbull.
What does the introduction of climbing to the Olympics mean to you?
The Olympics is a fantastic opportunity for our sport to be recognised globally and give it the attention it deserves.
How do you balance training with just wanting to have fun climbing?
It can be tricky sometimes as not all my training sessions are fun. I go through periods in my program where it's more intense than others and I have to just grin and bare it, and look forward to the next fun boulder sesh or outdoor sesh. Having said that, some of the best training sessions happen when you are just having fun.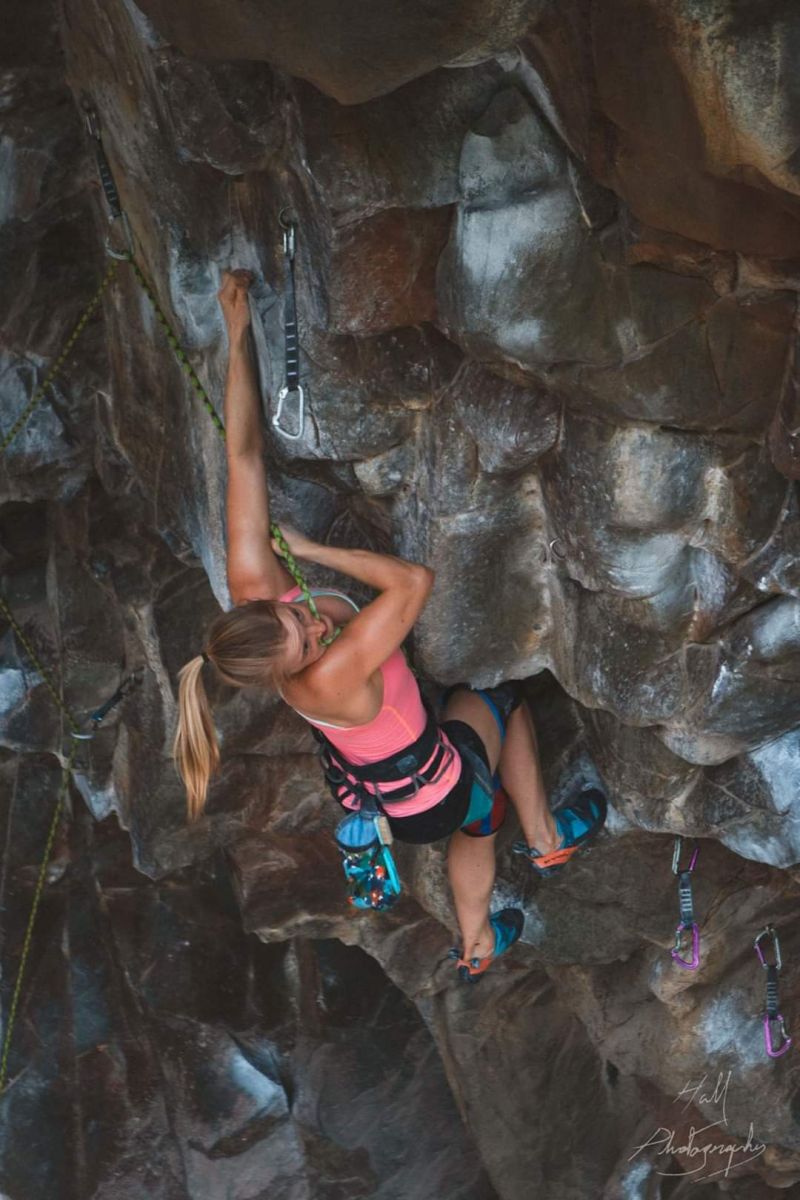 One of the fun outdoor sessions. Photo by Victor Hall Photography.
What do you think makes the difference between a good climber and a great climber?
Hard work and dedication. Doing the "less than fun sessions" because you know it will strengthen your weaknesses. Experience and mental strength is also vital.
We hope you enjoyed learning a bit more about Lucy! If you're interested in learning about our other Ambassadors, check out their Q & A's through the following links: