At Pinnacle Sports, we believe that climbing is more than just a sport.
Climbing is a lifestyle with a history too rich to cover on this page but, if there's one single quality that can connect every climber in the world together, it's a passion for getting vertical!
The world of climbing is ever-changing. New grades are climbed, new gear is developed, new routes are established, new mountains are conquered, new world champions are crowned, new areas are explored, and new limits are pushed every day. None of this would possible without the people whose passion drives them to climb, train, explore, develop, or even just comment on a climbing forum every now and then.
As the world of climbing changes and progresses, we celebrate those individuals who dedicate their lives to climbing and who are driving that progression in various ways. We believe that an active and healthy climbing community requires role models that represent every aspect of climbing. We also believe that climbing companies like us have the power to make positive changes in the climbing community by empowering individuals to pursue their dreams.
To that end, we have chosen to support people who we believe best represent our values and vision for the world of climbing. They are our Pinnacle Ambassadors. By supporting these individuals, we hope to play our part in growing the climbing community. To find out more about our Pinnacle Ambassadors, follow the links below.
Competition and Performance
Expedition and Exploration
Lucy Stirling
Photo by Ann Stirling
Lucy has been a member of the Pinnacle Sports Team since 2011 and has since become one of the biggest names in the Australian climbing scene today.
She has been climbing for as long as she can remember but began to really focus on the sport aspect during high school. She drew on her background in gymnastics to help develop her skills as a climber and eventually she found herself competing at a national level.
During her first national competition, she realised that it was possible to compete at an international level and that has been her focus ever since, with the ultimate dream being to represent Australia at the 2020 Olympics. She is well on her way to achieving this goal, having been crowned Australian Lead Climbing Champion in 2014 and 2016, Oceanic Lead Climbing Champion in 2013 and 2016, and representing Australia internationally in multiple World Cups.
Tiffany Melius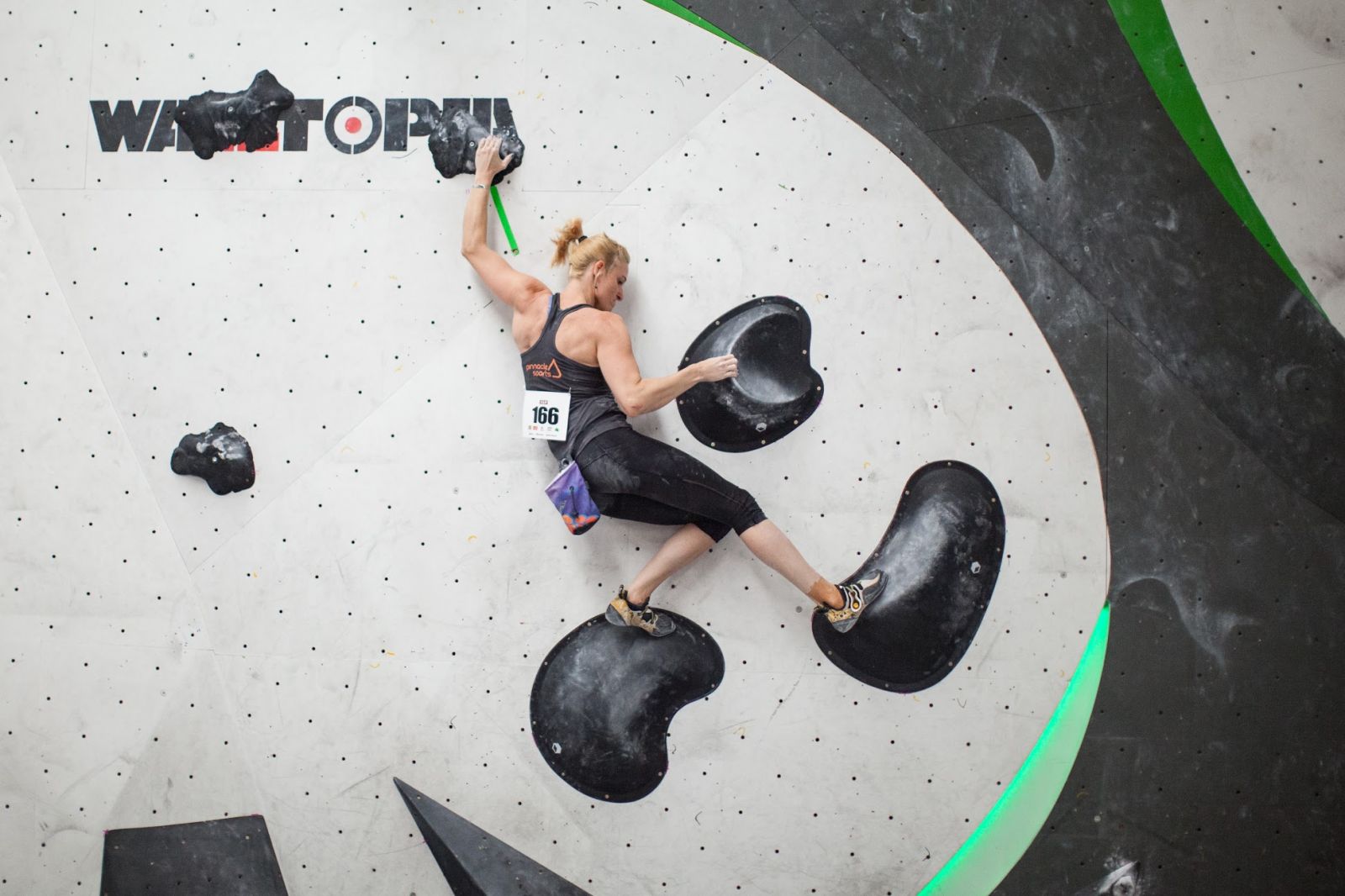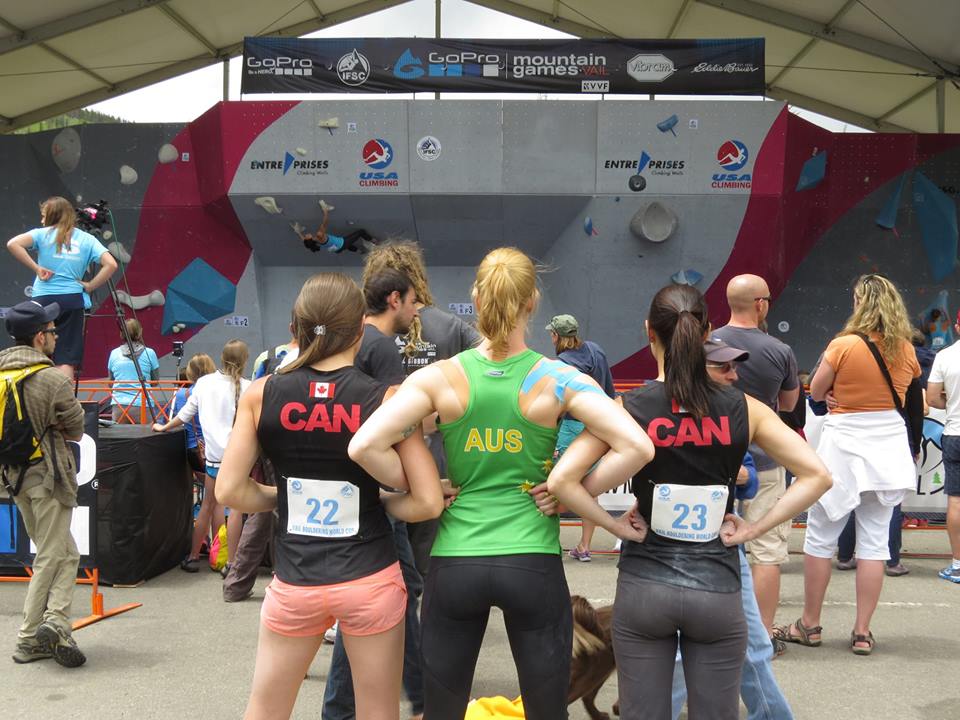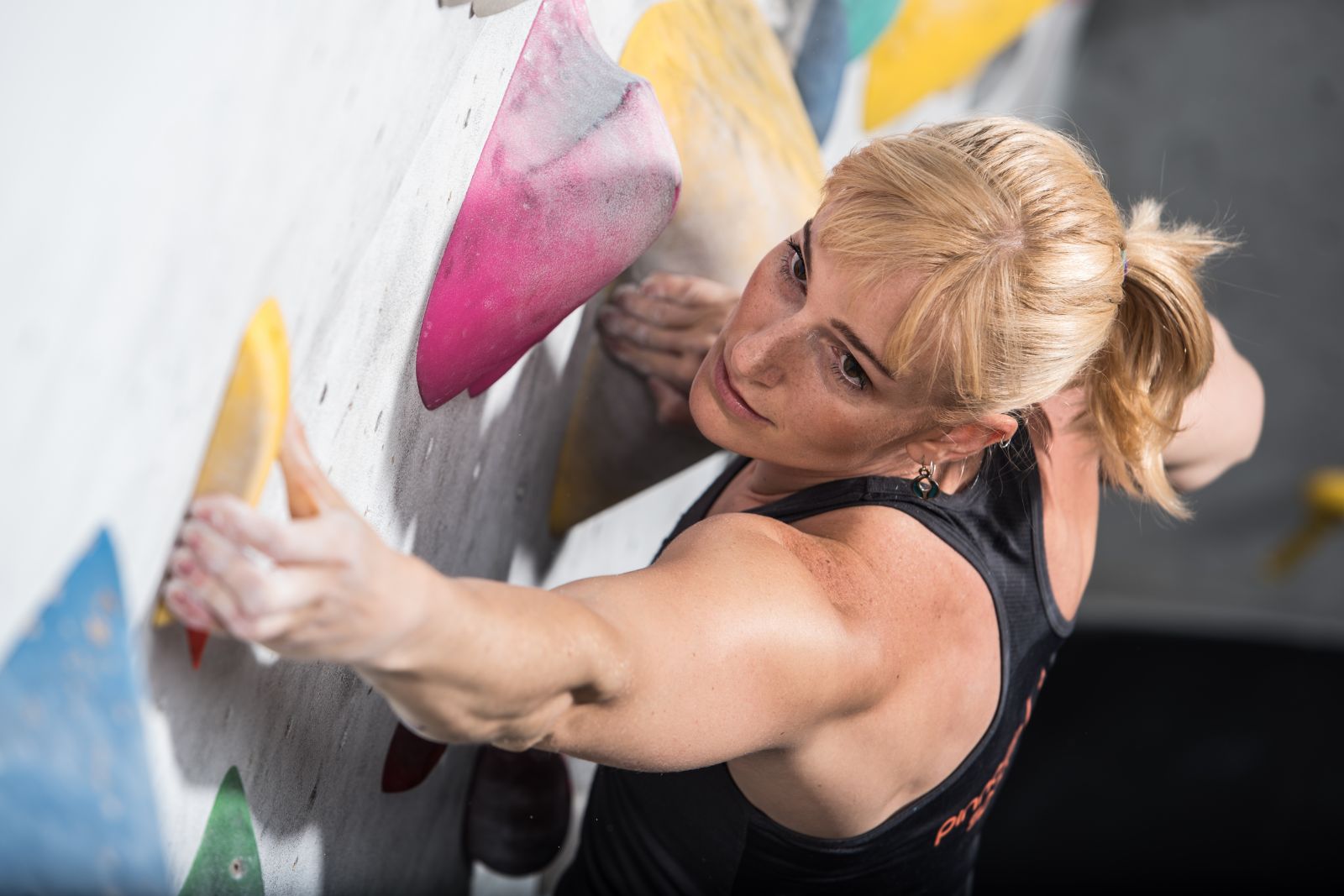 Born and raised in Brisbane, Australia, Tiffany Melius now lives and climbs in North Vancouver, Canada. From a young age, her passion for success and her willingness to put in hard work has manifested itself both academically and through extra-curricular activities. At 14, her interest in gymnastics waning, she searched for a new sport to engage with and became hooked on rock climbing. Within three months she was entering competitions and has since gone on to represent Australia in the Asian X-Games in 2004 and in multiple World Cups and World Championships in all three disciplines. In 2016 Tiffany became the Australian Women's Bouldering Champion, and 2017-2020 attempted to qualify for the Tokyo 2020 Olympics (though unfortunately COVID cut that endeavour short). In addition to competitive climbing, Tiffany is a non-profit leader (Executive Director of New View Community Mental Health Society) and a life coach (Force of Nature Coaching). She enjoys bringing the principles of life coaching into climber athlete development, facilitating workshops and speaking at conferences for climbers and climbing coaches.
Clea Hall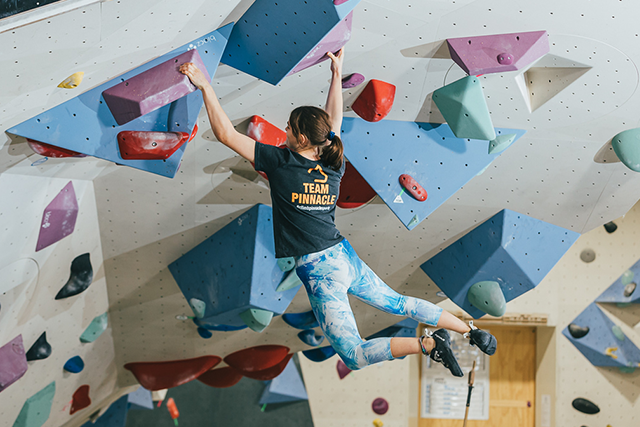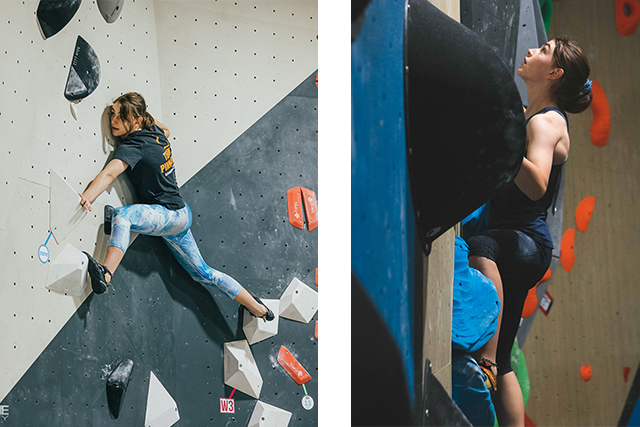 It all started the first time I went to Rocksports through a free person per month entry, I fell in love with climbing. I stopped circus and threw myself into climbing, doing my first competition in 2016. The anticipation during a competition, not knowing the climbs they're going to give you, the moves you'll have to do and the other competitors strength, was exhilarating. I'm now in Youth B and won't stop climbing for years to come. I hope to one day be able to go to the Youth World Climbing Competition or even the Olympics. Not getting a certain achievement but being able to go would be a dream come true.
My favourite discipline is bouldering. Getting on the start holds and needing to focus on the moves ahead of me and nothing else, centres me. Over the past few years climbing has become more than a sport I do, it's become a lifestyle, taking every afternoon and holiday from training to comps to hanging out at Flinders with friends.
The Traveling Climber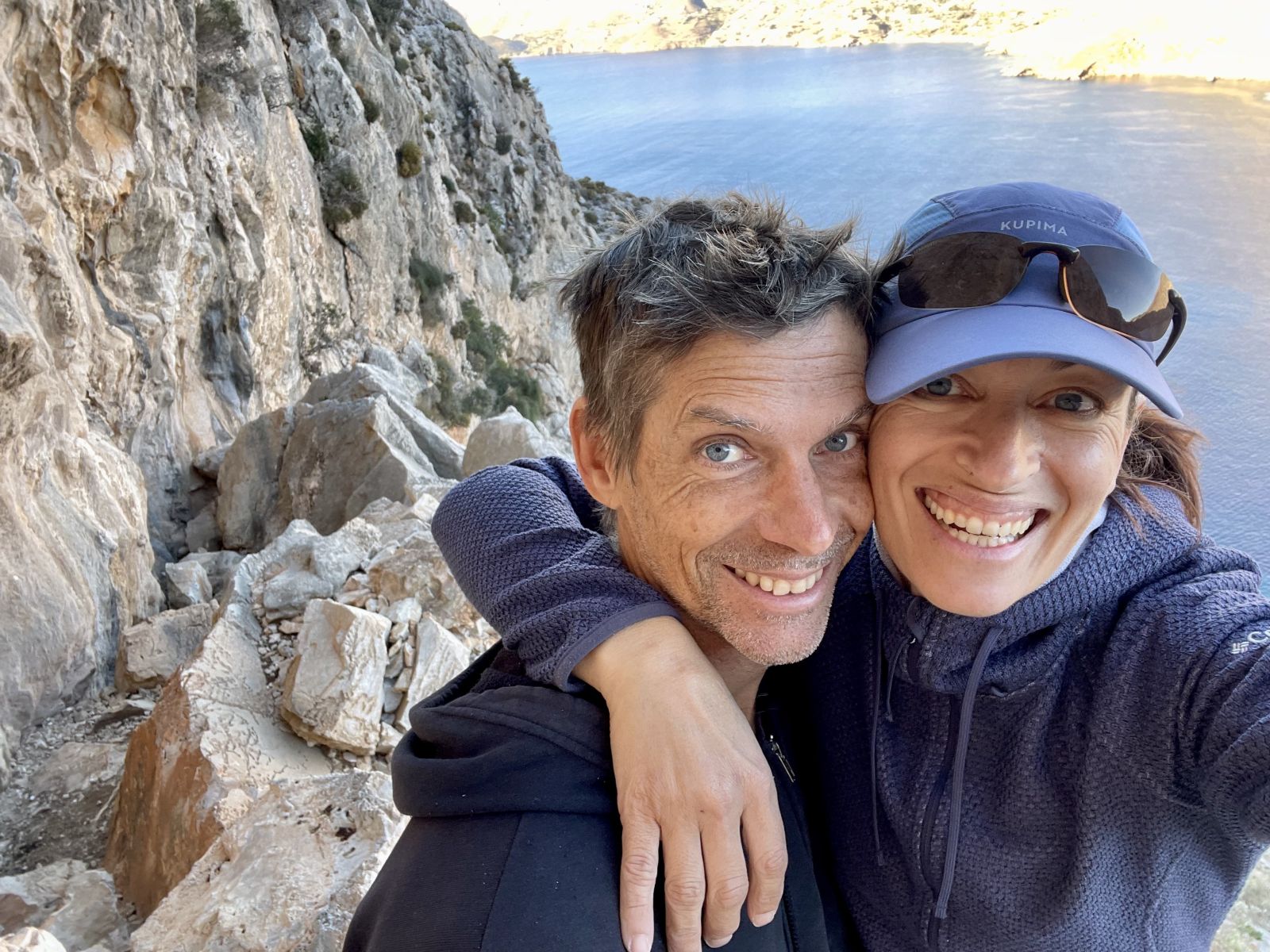 Have a read of the Traveling Climber's Ambassador Q & A!
Peta Barrett and Scott Hailstone, two of our long-time guides, run The Traveling Climber as part of their overseas climbing expeditions. These two guide locally for us for half the year, before jetting off overseas and taking Pinnacle clients to some of the world's best climbing locations, like Kalymnos in Greece and Cat Ba in Vietnam.
Both incredibly experienced climbers, they delight in sharing their wealth of knowledge both with their clients and with the general climbing community, with The Traveling Climber social media pages constantly putting out little tips and tricks on how to get the most out of your climbing.
You can read a bit more about both Peta and Scott on our Team page.
Kyle Addy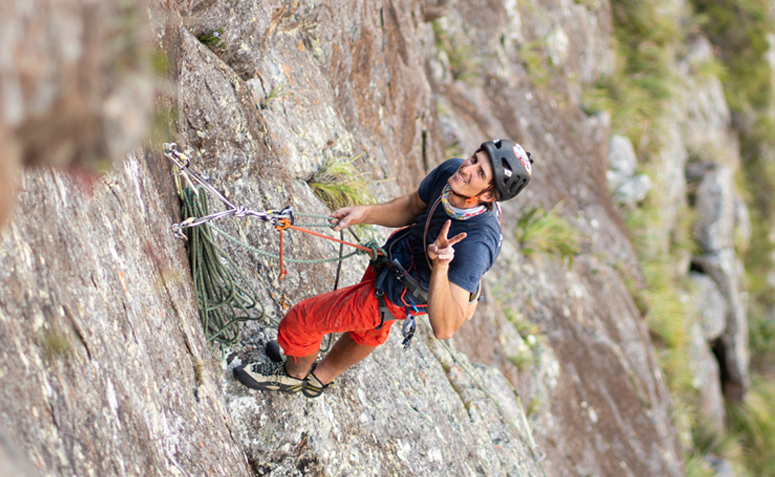 Local young crusher, trad monkey, and Scenic Rim local of humble beginnings. You may have seen him floating around the gym sporting his retro high top climbing shoes. Kyle popped up on Queensland's climbing scene radar after his ascent on Queensland's hardest Trad route, Brown Corduroy Trousers (28, 5.12d, 7c) at the age of 21.

Since then, Kyle has inspired and educated new climbers in the art of trad climbing with his safe and methodological approach. He has also been vocal about crag care and maintaining smart climbing ethics. When Kyle is not blazing a trail for young climbers, he is putting out fires… literally. As of 2023, Kyle is one of Queensland's youngest firefighters.

We're excited to be supporting Kyle and we wish him all the best with his climbing goals this season.

Check out his ascent of Brown Corduroy Trousers below: