Looking to get high this climbing season? The Team at Pinnacle have compiled a handy list of what you'll need to get up (and down) your first Sport Multi-Pitch.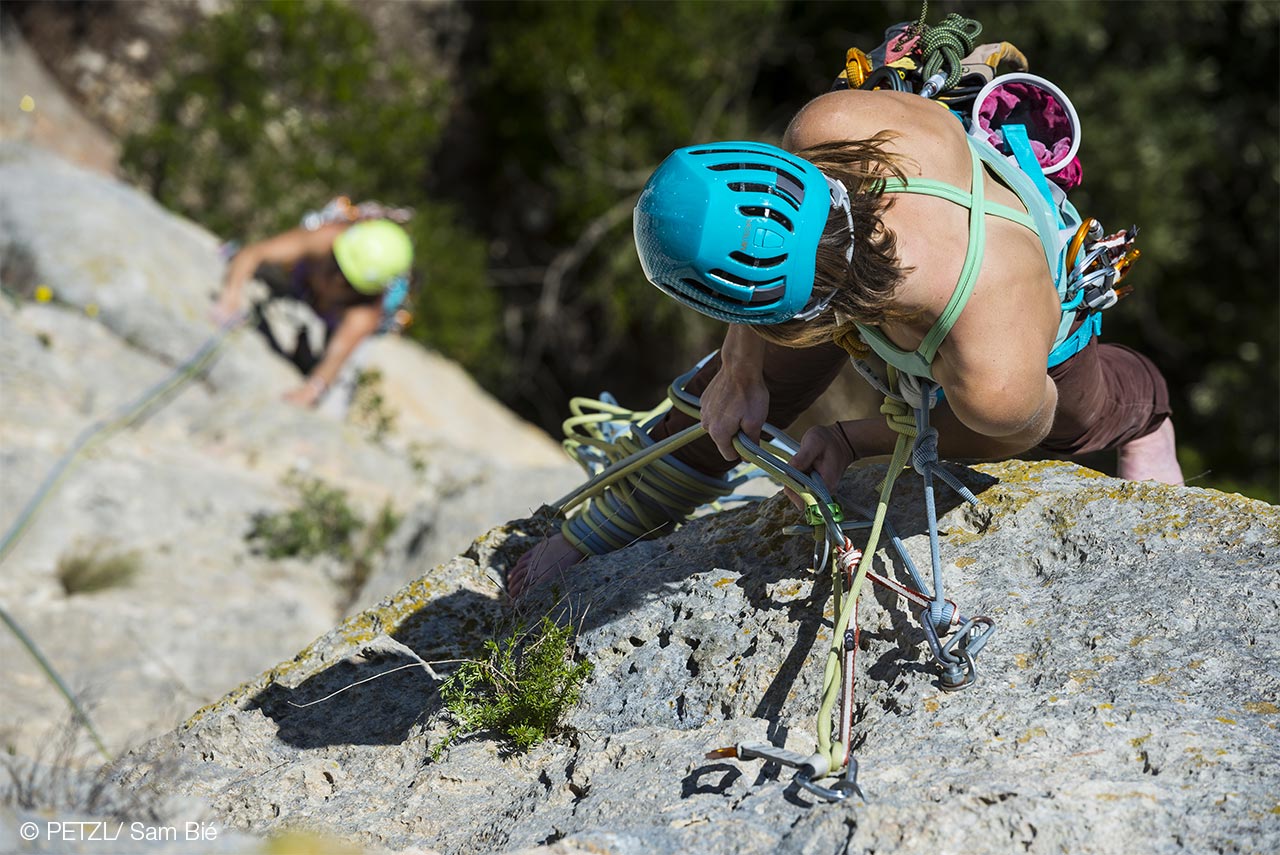 Pinnacle's Tips
ALWAYS tie a knot in the end of your rope whilst abseiling.
Know the length of your rope, most ropes are middle-marked, if this changes consider using a specific climbing rope marker to re-do the line.
Check the weather: Knowing if an afternoon storm is due or rain is expected may make you alter your plans/timing.
Communication. Discuss your calls with each other before you start climbing. 'Take' and 'Safe' sound very similar when you can't hear your partner very well so consider using other terminology.
Rope management: Stacking and coiling the rope neatly will make belay changeovers much more time efficient and avoid unwanted tangles and knots in the rope.
Climbing above the belay: Clip your first draw into the anchor (a 'Jesus Draw'). This will mean once you start climbing there is gear between you and your belayer. Avoid those nasty factor 2 falls!
Know your descent options: This may mean finding the walking track or where the rap stations are or how to get back down the route if you need to retreat.
Allow extra time: Rushing causes accidents, allow extra time and enjoy your adventure!
Because it's worth saying a second time, ALWAYS tie a knot in the end of your rope whilst abseiling.
Staying Safe
The best (perhaps only) way to stay safe whilst adventuring in remote areas is to know how to rescue yourself and your partner. These skills are encompassed under the banner of 'vertical rescue'. Pinnacle Sports provides courses, instructed by PACI certified professionals, for both vertical rescue and self rescue.
Essentials