Work To Gym Pack
If you show up to the gym at peak hour looking like this, you know the struggles of having to carry your work attire and your climbing gear in a single pack.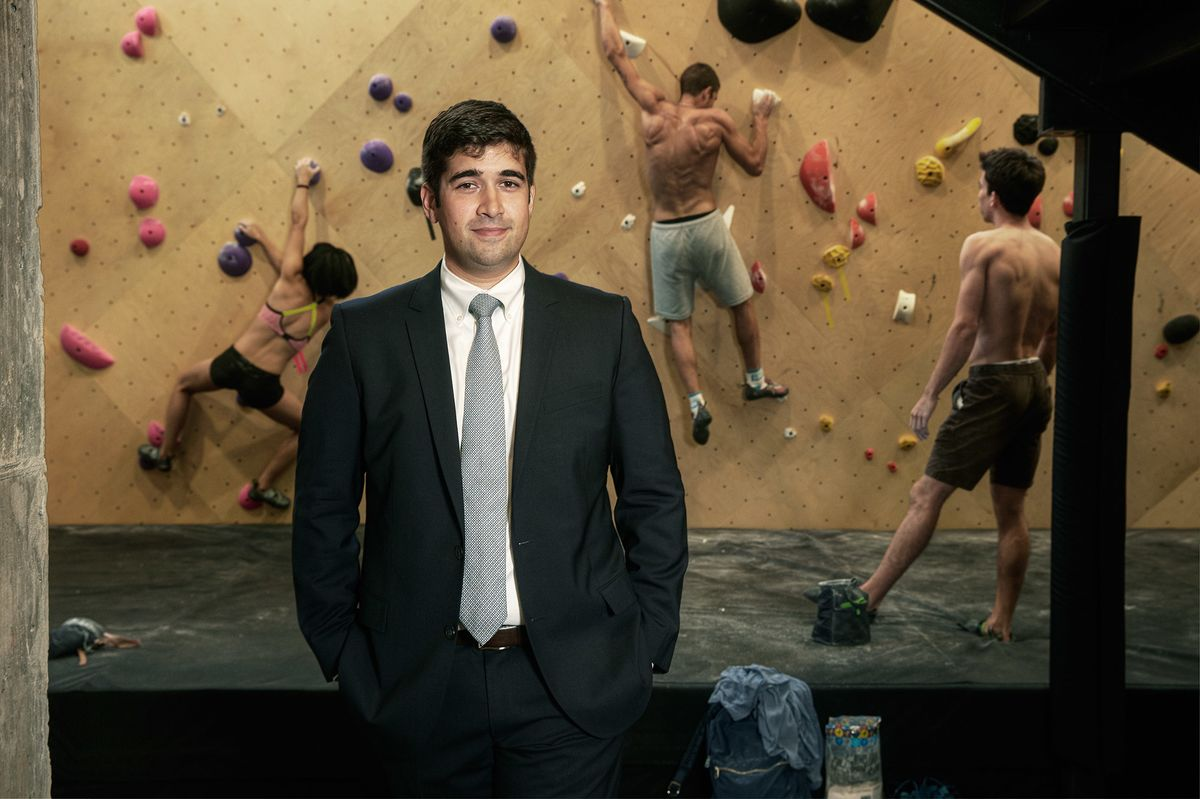 The biggest issue with leaving for work in the morning with a plan to hit the gym at the end of the work day is figuring out how you are going to fit your work and gym gear in a single pack. Shoving your laptop, lunch, change of clothes, chalk bag, harness, and climbing shoes into your JanSport backpack that you've had since your uni days just doesn't cut it.
SNAP has introduced a compact 18L pack that can fit all your work and climbing essentials. The limited edition Benjamin Craven design featuring bright colours inspired by urban lifestyle and city structures lets you seamlessly blend in at your office and also at the gym.
The Breakdown
Top Loader system with ample space lets you dump all your gear straight into the bag without the need for "shuffling".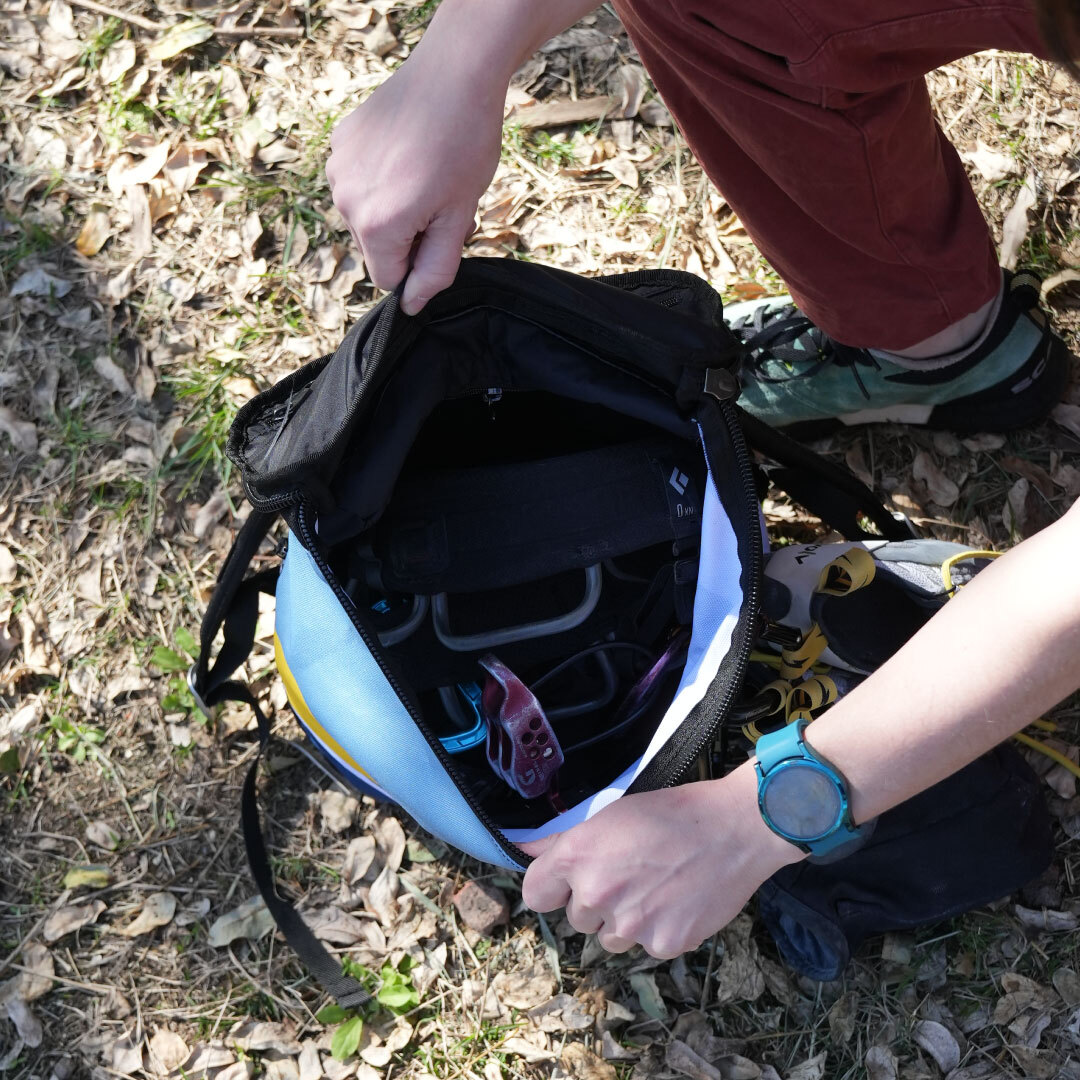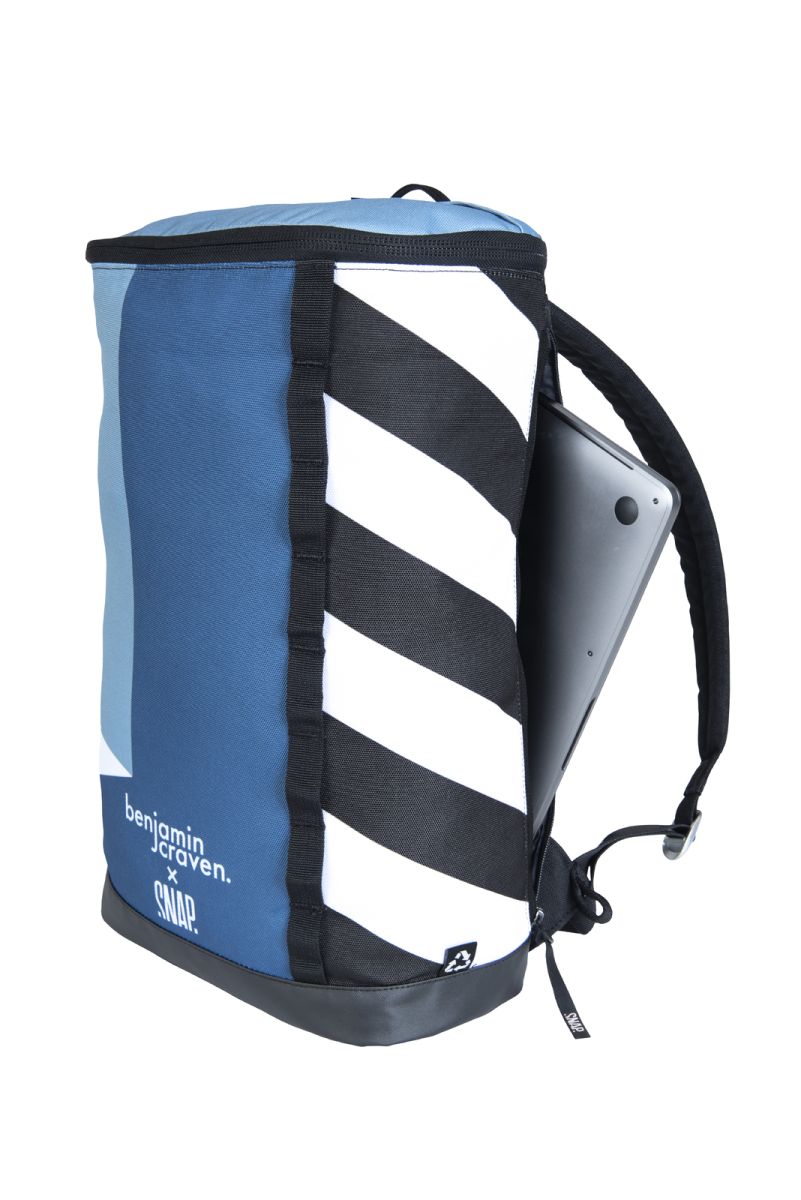 Padded laptop compartment with easy access that can fit up to 13" laptops. If you use a bigger laptop you should just get a desktop and ask to work from home.
100% recycled polyester which will let you have bragging rights with your vegan friends about how "earth-conscious" you are. Plus the washable material is 600 deniers with TPU (Thermoplastic Polyurethane) coating which will keep your gear dry even on those foggy mornings making it ideal for people who like to cycle into work.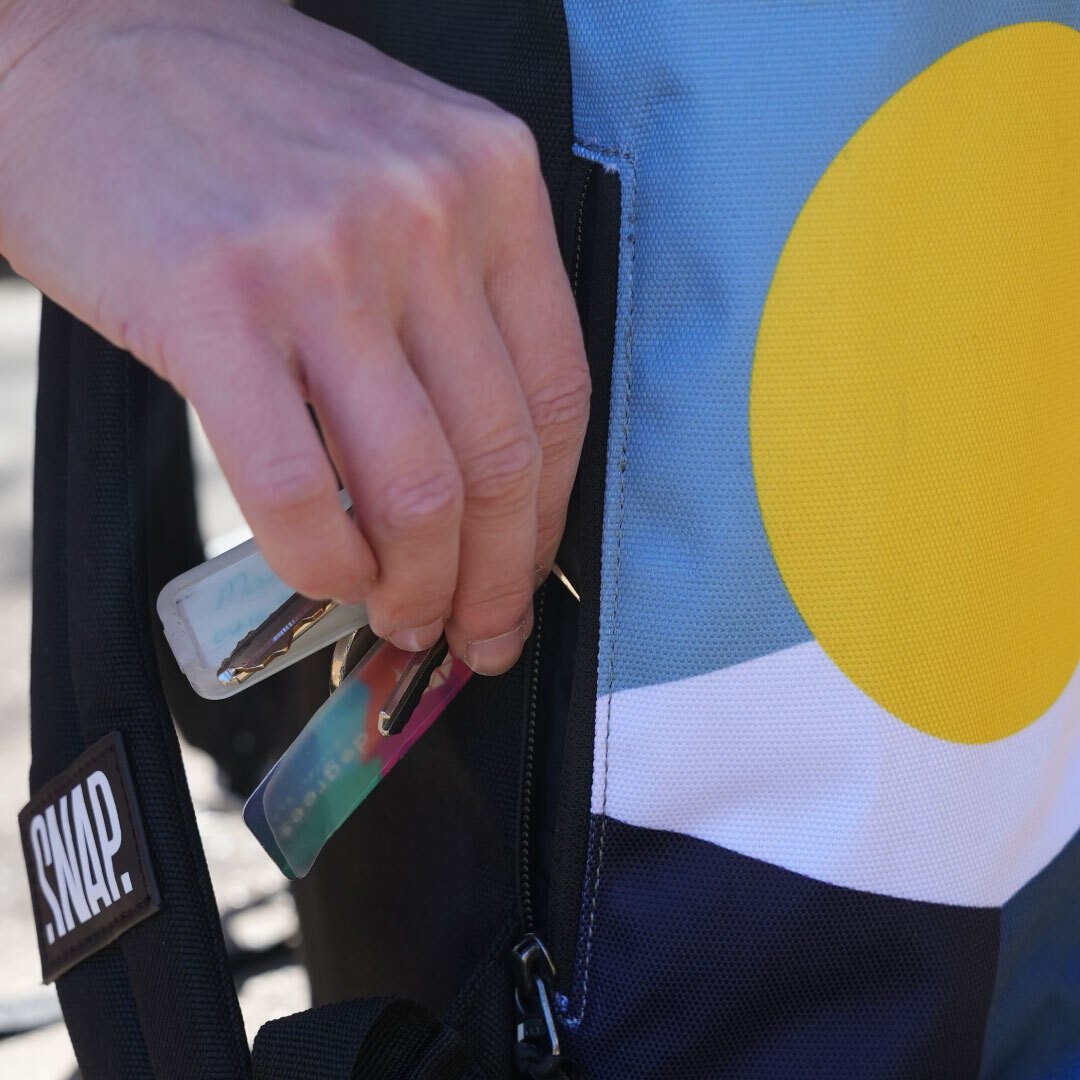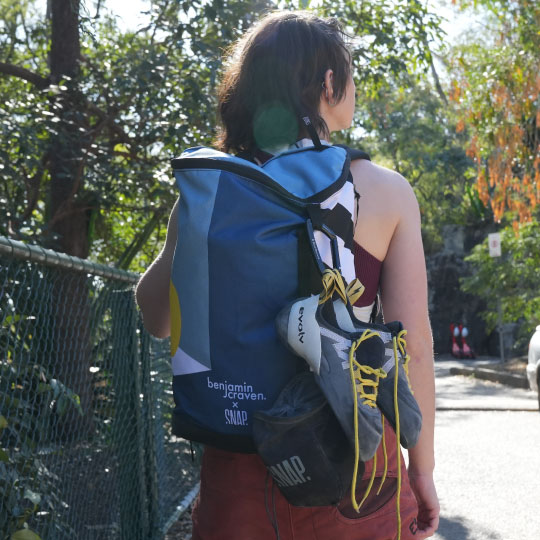 External daisy chain to allow clipping your stinky climbing shoes after a big sesh so you don't dank up your pack. This is probably the only feature that will make you stand out as a climber at work.
Sally's Note
I love this pack for its simplicity. I'm a very impatient person so the ability to easily store awkwardly shaped gear like shoes and harness into the large top loading compartment gives me the freedom to shove everything I need for the day in the pack in 10 seconds flat to be rushing out the door at 7:55am, hoping to catch the 8am bus. It also has a small compartment to store stuff I need quick access to like keys, wallet, and swipe cards which reduces my anxiety as I'm digging for my GoCard while the driver glares at me because I'm holding up the bus. You are getting a great pack that will last you ages, even longer if you don't thrash it like I do. It works really well for any city worker who likes to squeeze in a quick gym session at the end of a stressful day in the office. For a price point of $119.95, I give this pack a solid "two thumbs up".