As a small, family-owned business, we love supporting the other small business in the Australian climbing scene. As part of this effort, we are rolling out a series of Q & As with some of the amazing local producers that we work with and running a little promo. In this installment, we chat with Peta from Handjam, the crusher behind one of Australia's best hand creams, designed specifically for climbers. Peta is also one-half of the legendary Traveling Climber!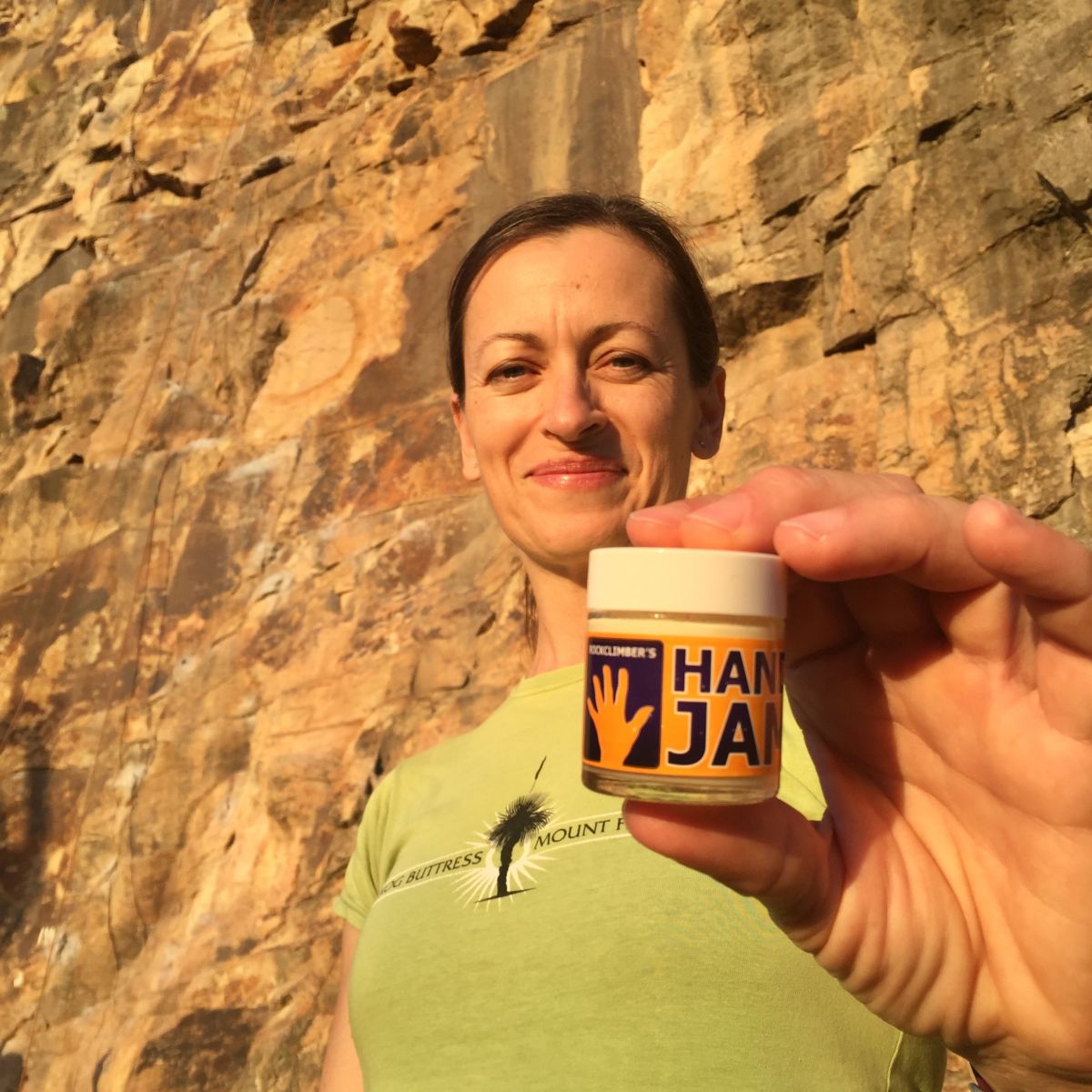 How did you start climbing? What motivates you to keep climbing?
Driving past Rocksports in the mid 90's was the catalyst. I'd always been interested but never knew how to go about it. Soon after, my now husband invited me to go climbing with him... the rest is history. My motivation for not stopping climbing is more from realizing how hard it is to get it all back. I've just had a month off thanks to Corona, but I have managed to keep hanging off things. Prior to that... climbing is kind of addictive.

What do you do when you're not working on Handjam?
Usually... climbing or working in the climbing industry. I'll admit to having a one-track mind.

Tell us about Handjam and what sets it apart from similar brands?
A lot of commercial hand care for climbing seem to be wax based. Living in such a humid state, I felt that we need something that soaks into your skin, soothes the burn from climbing.. and yet doesn't leave your fingers greasy afterwards. I'm also a big fan of not putting chemicals on my skin so having something completely natural is important to me.


What gave you the idea to start Handjam?
I remember my first blueies trip. I lost my fingertips pretty much straight away. At the time there wasn't anything readily available on the market, so I was using Vaseline hand cream... definitely not natural!

What was the development process like for Handjam?
I think it was back in 2001 when I did a course in how to make natural soaps and lotions. It was a big success. I ended up studying aromatherapy under Perfect Potions' Salvatore Battaglia to make sure I didn't make any mistakes. Even essential oils can be dangerous if used incorrectly. Handjam was called something else at that stage but it was the gifting of about 50 jam jars that got me onto the Handjam name. The jars didn't work out but the name stuck. As for the testing process... I was lucky to have a lot of hands eager to try it out. It has evolved a lot over the years.

Aside from COVID-19, what do you think is the biggest challenge facing local producers of climbing products?
If we're not climbing, we're not needing climbing products... now... so selling it can be hard. Also getting ingredients and packaging is becoming a challenge. Luckily, I had already ordered my supply of ingredients prior to all the closures. Unluckily, I could say the same as a lot of my commercial customers also closed...

What would you like to see happen with Handjam in the future?
Being that all I want to do is climb, I don't really want to grow Handjam too big! However, I would love to see it spread across Australia more.
We hope you enjoyed getting to know these local legends! Don't forget to check out our promo and support all our awesome local producers.