As a small, family-owned business, we love supporting the other small business in the Australian climbing scene. As part of this effort, we are rolling out a series of Q & As with some of the amazing local producers that we work with and running a little promo. In this installment, we chat with Pat from Concept Climbing, the frother who's currently pumping out the awesome Quarantine Boards to keep Australian climbers strong!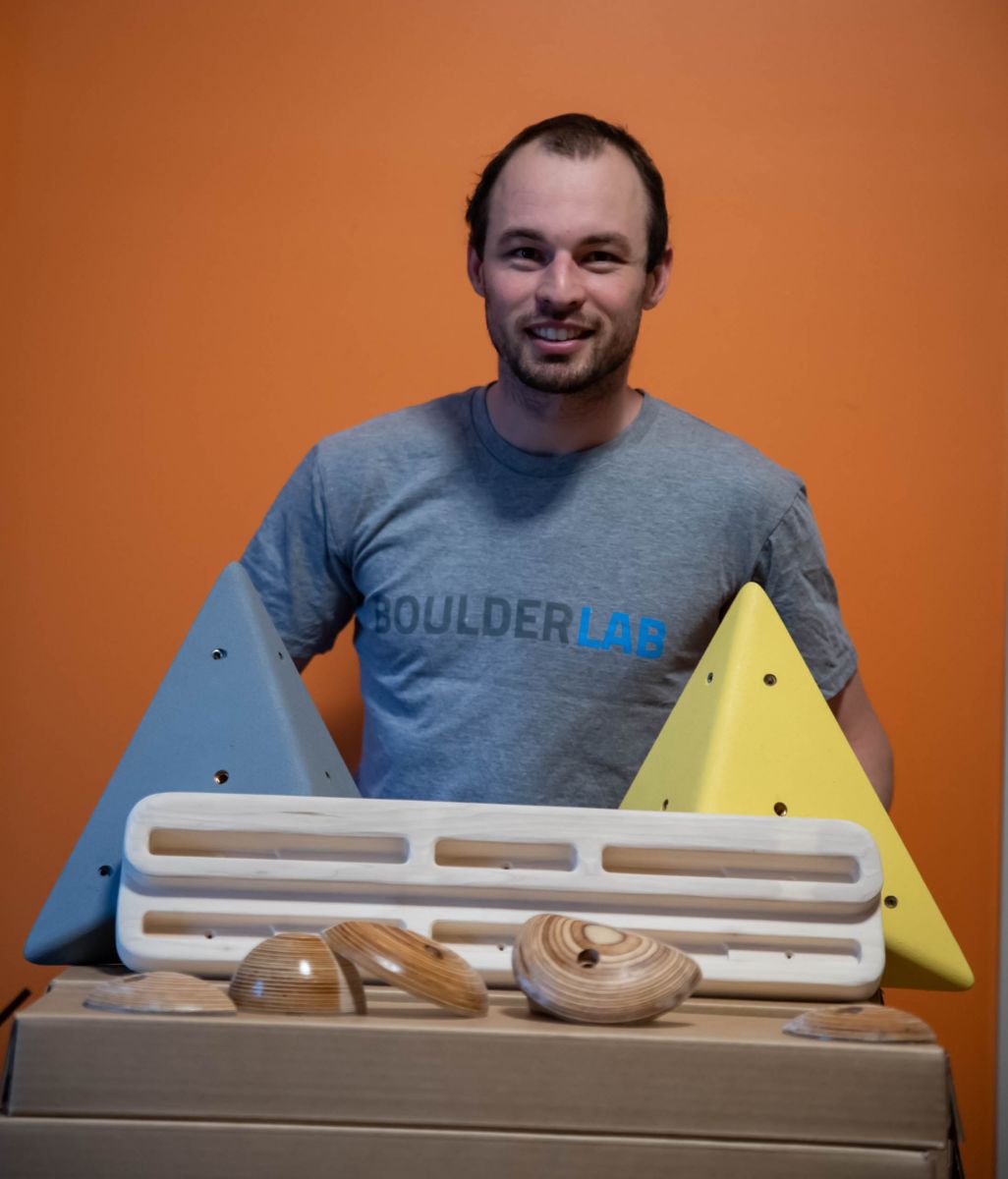 Tell us about yourself:
My Name is Pat, I'm 28 years old and I run Concept Climbing. I love doing stuff! Anything that is fun, interesting or provides a challenge I'm willing to give a go. I've been climbing for 7.5 years and have only taken time off for a shoulder reco.
How did you start climbing?
I started climbing when I was at Uni. One of my mates took me along to the local gym (Bayside Rock) and we decided on making it a weekly thing. After maybe 3 weeks the gym threw up a poster looking for new staff, I applied, somehow managed to score a job and then got sucked right into the sport!
What motivates you to keep climbing?
The community, and the challenges of climbing. I love the community and social aspect of climbing, It's a super fun environment to be in. I also really enjoy the fact that varying skill levels doesn't split up the community, you can always climb with someone stronger or weaker than you and both of you have a good time!
The other reason is the challenge of climbing, I am rather competitive and I love working out how to overcome obstacles and come up with the best possible outcome for a given task, and there is always a harder or trickier obstacle in climbing to adapt too, it never ends.
What do you do when you're not working on Concept Climbing?
When I am not working on Concept Climbing, I am running my gym Boulder Lab. In my spare time I like to climb (surprise surprise!), ride mountain bikes, make stuff or find new things to entertain myself, I'm rarely not doing something and always need some kind of stimulus!
Can you tell us about Concept Climbing and what sets it apart from similar brands?
I love to try and come up with unique or different solutions for issues, and coming from a scientific degree I like to use current research data to improve what I can offer through Concept Climbing. From things like creating asymmetric edges on boards, or replacing pockets with more edges based on the specificity of training application from current research, I like to always try to improve what is it that Concept Climbing does.
What gave you the idea to start Concept Climbing?
I was in a job that I was really disliking at the time, and a good friend of mine chatted about various options that I could look into to. I wanted something that I could be in control of and have it related to something that I enjoy so the idea of Concept Climbing was born
Can you talk about a pivotal moment in the Concept Climbing journey?
There are so many little things that have all added up together to make the Journey of Concept Climbing what it is. I don't think there is one pivotal moment that defines Concept Climbing, but a multitude of smaller successes that have driven me to create and continue.
Aside from COVID-19, what do you think is the biggest challenge facing local producers of climbing products?
Although growing, the Climbing community in Australia is small, and as a result in the past Australian brands have (in my opinion) easily been overshadowed by the larger American or European brands. However It's similar in every industry that breaking out onto the scene is difficult. Once on the scene I think being able to maintain good consistent products, whilst developing new ones is another big challenge. Most of the Australian brands you know are run by one or sometimes two people, so juggling everything from current production, to new development whilst marketing etc can be a handful!
What would you like to see happen with Concept Climbing in the future?
This year was actually going to be a bit of a quiet one for Concept Climbing. Having just opened my Gym in Feburary I was planning on getting settled in with that before working on Concept some more, however Covid has thrown a spanner in that!
I have so many ideas and plans for Concept Climbing that I am excited for what the future holds. If you were to take a step into my workshop currently you would find all sorts of on the go projects, from Fibgerglass Macro's, plastic holds and moulds to various training toys there is always something fun and exciting to work on.
We hope you enjoyed getting to know this local legends! Don't forget to check out our promo and support all our awesome local producers.