Kurt Doherty has become a Pinnacle Athlete for short time as we sponsor him specifically to be the Head Route Setter for the FSG Queensland Lead Titles for 2017. We had a chat with Kurt about his climbing and route setting background, have a read!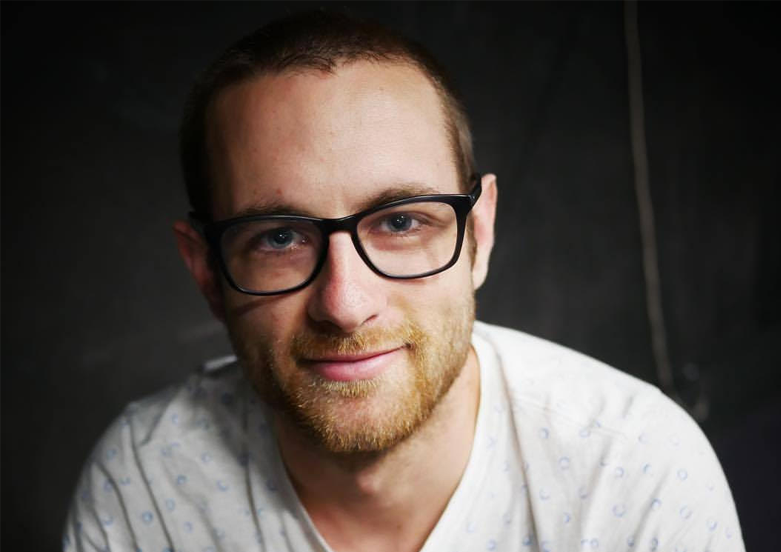 Photo by Sarah Doherty
When and how did you start climbing?
My brother, Luke, invited me to go climbing with him at Rocksports over 7 years ago. Fast forward a few years and our transition to climbing outside came when we booked one of Lee Cujes' awesome Upskill Climbing trips to Kalymnos! With the trip just a month or two away, Rob Parer taught us how to lead at KP and off we went! After a few weeks of climbing locally, we found ourselves in Greece spoilt by the quality and quantity of climbing, and the incredible guiding and tutelage by Lee and Sam.
Can you tell us about your favourite moments and achievements in climbing?
The Kalymnos trip was a definite highlight, as was my first visit to the Blue Mountains. However, the most special moment so far was last year where, after I'd all but given up on climbing my age (28), I sent my first 27 and a week later my first 28, both times with great friends. It was a huge breakthrough in self-belief and has made me particularly excited for this year and trying all the classic routes I've eyed off but never attempted because they were "too hard for me".
How did you become involved with The Rock?
Before current owners, Tory and Casey, took over Rocksports, I started route setting on those much loved walls. A few weeks in, I heard a new gym had opened in Brisbane's south, so went and checked it out with Luke. I was suitably impressed by Walltopia's now ubiquitous walls, but thought the route quality was lacking. After meeting Scotty and offering to help route set, my work at Rocksports quickly faded out in favour of The Rock. It's now been over four years, Scotty is now an incredibly good friend, and my route setting has come a long way.
When it comes to hobbies, many climbers are pretty single-minded. Do you have any interests that keep you busy outside of climbing?
I really enjoy design and learning how to make things that are both functional and aesthetically pleasing—it actually speaks into route setting quite a lot. I have a small software development business that provides an outlet for me to put my engineering degree to good use and lastly, I quite like photography. So there's definitely a few things that keep me busy and bring me joy outside of climbing.
When and how did you start setting?
I was fortunate enough to be in the right place at the right time several years ago (roughly 2012) and started setting at Rocksports, then The Rock shortly after. It certainly opened a whole new realm of climbing for me and has significantly impact my ability and fitness as a climber. As with anything in life, it's wildly rewarding to be good at something you enjoy, and to see that thing bring joy to others.
What setting experience do you have (e.g. setting at The Rock and for competitions)?
I've been head route setter at The Rock for over 4 years now. Over that time, I've set at multiple state lead and boulder events—maybe 4 or 5 in total.
Can you tell us about the work that goes into setting specifically for a climbing competition and what lessons you took from setting for the 2016 State Lead Titles?
Where do I begin?! A lot of time is spent mapping all the necessary routes onto the gym's walls, which is not as simple as it may seem. Not only do we have to decide the location, grade and colour of every route, we also have to work out who will climb them and when, what tweaks need to be made between youth and adults, and whether the qualifiers for each category will adequately split the field and produce a top 8 for finals. For finals, we also have to consider the spectators, what they see and how they experience the route, and do everything we can to make the route look visually interesting, not just climb well. We even look at the competitors registered for each category, their past competition performances, and their strengths and weaknesses as a climber, so that we can tune the finals to the specific field instead of simply targeting a grade of difficulty. Once it's comp day though, all bets are off—competitors often surprise you and others can be off their game and have a bad comp. Sometimes we get it wrong, often we get it right, but it would a lie to suggest there's no luck involved in the outcome of each route.
And that's just the physical setting…there's the team management, training, care and scheduling, the testing process, fore-running videos, and so on. It's a big list and a big job for the setting team, and it all impacts the gym's normal trade quite significantly, especially for a facility of The Rock's size. Of course, we make it harder for ourselves by having a commitment to ensuring the comp is accessible and inclusive, and that every competitor has the best overall experience; after all, we want competitors to come back year after year so the sport can continue to grow. Often this equates a higher route count for the comp and therefore more work for the setting team and less gym available to public while the comp routes are set, but it also equates to a better competition for all.
From my experience of performing the Head Route Setter role for the 2016 Lead Titles with competition veterans Rob Parer and Dan Gordon, I probably learnt more about my capabilities and creativity as a setter than anything else. I've done enough competitions to know what the setting week is like with all it's challenges and triumphs, but in setting the Open A Men's finals route, I realised I'm actually pretty good at what I do—I guess it was another win for me in self-belief. The route was one of the best I've ever set, and although there was plenty of input from the team, I was super proud to have laid it's foundations. I'm looking very forward to that same process this year.
Could you describe your setting process and talk about where you get your inspiration for setting?
In a lot of ways, it's an intuitive process for me. If I have a clear idea of a specific sequence I want to set partway through the route, I'll start there, otherwise I'll pick some starting holds and see what happens after that. A lot of inspiration comes from the holds themselves, a lot also from the outdoor routes I've climbed or seen others climb, but largely it comes from within.
What do you think makes a good route?
Route setting is all about the customer, so in general, I'd argue that a good route is one that customers simply enjoy. That said, a lot of customers can and will have fun on almost anything, so I don't think it's appropriate to use that as the sole metric for judging a routes quality. My personal vision for The Rock is that every route should have movement that flows (regardless of its difficulty), be height-blind, and encourage good technique over outright strength. However, as a large part of my role as Head Setter is concerned with ensuring the whole suite of routes available at the gym enable customers to grow holistically in their climbing, I'll often judge a routes quality in light of those around it. Overall, I want people visiting The Rock to be challenged mentally as much as they are physically.
What do you think makes a good setter?
Since setting is, at the end of the day, a customer service role, it's particularly important for setters to fit the gym's culture; if they don't, that culture will be impacted by how they engage with customers using the facility. At The Rock, setters must be encouraging, be willing to learn, and understand their strengths and weaknesses as a climber. I would sooner work with a setter that speaks life into customers and climbs no harder than 18, than I would work with one who crushes 30's every weekend, but lets their ego run loose.
In a previous interview with routesetting.org you discussed the challenges of setting alone. Are you still setting by yourself? Have you changed your approach at all?
Excitingly, I've begun building a team of route setters for The Rock. Where I used to set the vast majority of routes in the gym, now I only set about 1 in every 5 or so routes. Besides that, the way I personally approach setting is still much the same, I just have a team to work with and set alongside me.
The Rock has taken a different approach with sponsorship this year by having the route-setters sponsored individually. As a route-setter, how do you view that sponsor/setter relationship?
Personally, I think it's a great way to honour setters for their hard work and commitment to the competition scene, while providing a creative way for gyms to ensure those setters are paid for their work. I also think it's important to connect sponsors to the event in a meaningful way, like we're trying with this approach, otherwise sponsorship for climbing competitions can become stale and disconnected from actual climbing community.
Going forward, I genuinely hope this approach is picked up by other gyms when hosting state comps; that they tweak, refine and improve on it, and remain committed to valuing the setting team and providing an opportunity for setters from any and all gyms to participate that team. At the end of the day though, I'm stoked we tried something new and have an awesome, diverse team on board!